Forcom provides users of the Market software with self-service cash register systems fully integrated with our software (the Market program , the ASERV system, loyalty systems).
Self-checkout POSs can occur in many different types and configurations. Depending on the method for handling payment, they can support either cards payments only, or both card and cash payments – in the version with or without recycling of cash.
There are also solutions in which scanning and packing of goods is separated from the function of paying. This increases the capacity of the self-checkout system and reduces its cost, since the most expensive elements of self-service checkouts are the recyclers of coins and banknotes required only in devices used for payments.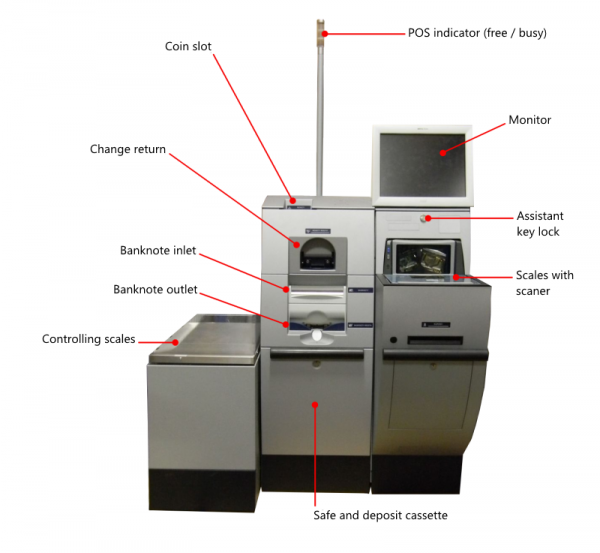 So far the implementations of self-service cash registers have been performed with the use of devices from two manufacturers - Wincor-Nixdorf and NCR.